---
Australia's Best Vacuum Cleaners
If it's been a while since you purchased a vacuum cleaner, you may be surprised to learn that there's been a bit of a revolution happening in the world of vacuums, so when it comes to choosing one for your home, it isn't just a one size fits all approach anymore. Firstly, there is the style of vacuum cleaner (stick, upright or handheld) and then there's the technology to consider (robot, bagless, cyclone, wet and dry or cordless) as well as your storage capacity.
"There are so many vacuum models and brands available so it's good to know that you can turn to other customers to learn from their experiences before you head to the store or online," said Peter Marshall, People's Choice Awards adjudicator. "For the Mozo People's Choice Awards, 25 vacuum cleaner brands were rated by everyday Australians, so you know that the list of winners are worthy of putting on your shortlist of brands to consider."
Dyson made its name for producing the cyclonic bagless vacuum cleaner and continues to offer high-quality, durable vacuums for all types of floor surfaces. Options available include corded, stick and hardfloor models. Want a deep clean every time? Dyson's Detect models have a laser that can help you detect the dust particles that you can't normally see. Dyson also has vacuum accessories including hair screw, groom and bristle brushes specifically for pet owners which rids floor areas and mattresses of pet hair, dander, pet allergens and microscopic dirt. Dyson's vacuums are covered for 2 years guarantee on parts and labour.
Dyson's vacuums are usually at the high end of the price scale, but customers are clearly happy with its product range and service as Dyson took out awards this year across a range of categories from build quality, ease of use to overall customer satisfaction.
Shop for Dyson Vacuums at these retailers:
Miele has been manufacturing household appliances for over 100 years and says it aims to set the standards for durability, performance, ease of use, energy efficiency, design and service. It seems that Australian customers are pretty happy with how Miele vacuum cleaners perform, rating them highly across the board in all Mozo People's Choice Award categories.
Miele's vacuum cleaner range includes bagged, bagless and cordless stick options so that you can look for the best one for you and your space. You can also purchase various types of accessories such as brushes and nozzles to help boost your cleaning efforts.
Prices for Miele vacuums vary depending on the style and models selected. See retailers for current prices.
Miele vacuum cleaners can be purchased at the following retailers:
Developed by SharkNinja USA, a pioneer in vacuums and cleaning solutions, Shark has made a name for itself here in Australia in recent years. SharkNinja says it prides itself on innovation, ease of use, and competitive pricing, and judging from the results in the Mozo People's Choice Awards, Australian consumers agree. Shark offers a wide range of vacuum cleaners from barrel vacuums, cord free stick to corded upright vacuums and hand-held options. Shark vacuums come with a two year warranty.
Shark's vacuums are competitively priced ranging from $250 for corded stick models right up to $900 for the top of the range cordless Apex Pro 2x Pet stick vacuum (at the time of writing).
Find a shark vacuum model for your needs at the following retailers:
Bosch is well-known for producing high quality home appliances. Its vacuum range includes cordless, bagged and bagless options. If you're not quite sure which option could be best for your home's needs, you can try the Bosch product finder and by answering a few simple questions, it will recommend one for you.
According to the results from the People's Choice Awards, Australian customers are most impressed by the ease of use of Bosch's vacuum range. Some models come with a swag of accessories so that you are covered for all cleaning tasks or you can also purchase accessories separately. If you opt for a cordless option, there are different battery runtimes, so the bigger the space you need to clean the more power you'll want.
The recommended retail price for Bosch cordless range starts at $289 to $579 (at time of writing. Bosch says it expects your vacuum to deliver optimal results but also to be long-lasting which is why it provides a 10-year motor guarantee (terms and conditions apply).
Bosch vaccums are available from the following retailers:
Possibly better known for its power tools, Black and Decker is also a hit with Australian consumers looking for value for money in a vacuum. The Black and Decker Vacuum range includes canister, handheld and stick options.
Black and Decker say it is confident of the quality of their products and they'll repair, without charge, any defects due to faulty materials or workmanship within the specified 2 year limited warranty period.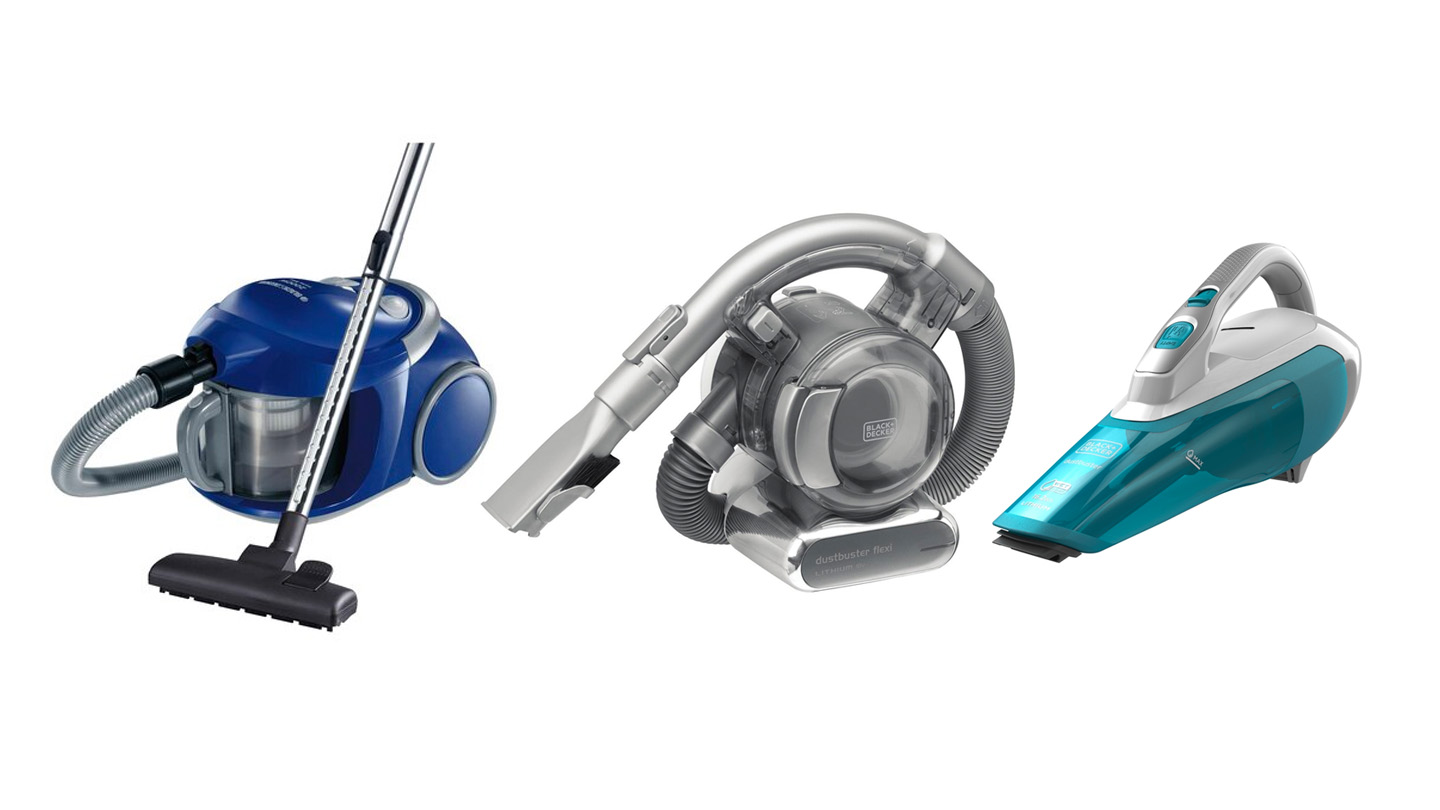 Shop for Black and Decker at the following retailers:

FAQs
What vacuum brands were included for these awards?

Here's the full list of 25 vacuum cleaner brands that were include in the 2022 Mozo People's Choice Awards:

Bissell
Black & Decker
Bosch
Dyson
Electrolux
Hoover
i-Vac
iRobot
Kambrook
Kenmore
Kleenmaid
LG
Makita
Maytag
Miele
Panasonic
Samsung
Sebo
Shark
Sharp
Toshiba
Vax
Volta
Wertheim
Westinghouse
How did you determine the winners for the vacuum cleaner awards?

You can read all about how we determined winners of the People's Choice Awards in our methodology report.
Why should I trust these awards and brands who have won?

These awards are determined by the Australian people, not us. We asked 1500 real customers for their opinions and the winners in each category were the brands that had the highest ranked scores.

We encourage you to shop around before you make a purchasing decision and these awards should be just one of the factors you take into account when you are making your choice in which brand of vacuum cleaner to buy.
I work for one of the winning vacuum brands. How can we promote our award win?

Congratulations. We have a range of promotional options available, please get in touch with our account management team.